Work-study courses
Work-study courses
| Graduate training
Jewellery Arts and Techniques CAP
Polishing Option
other availables options :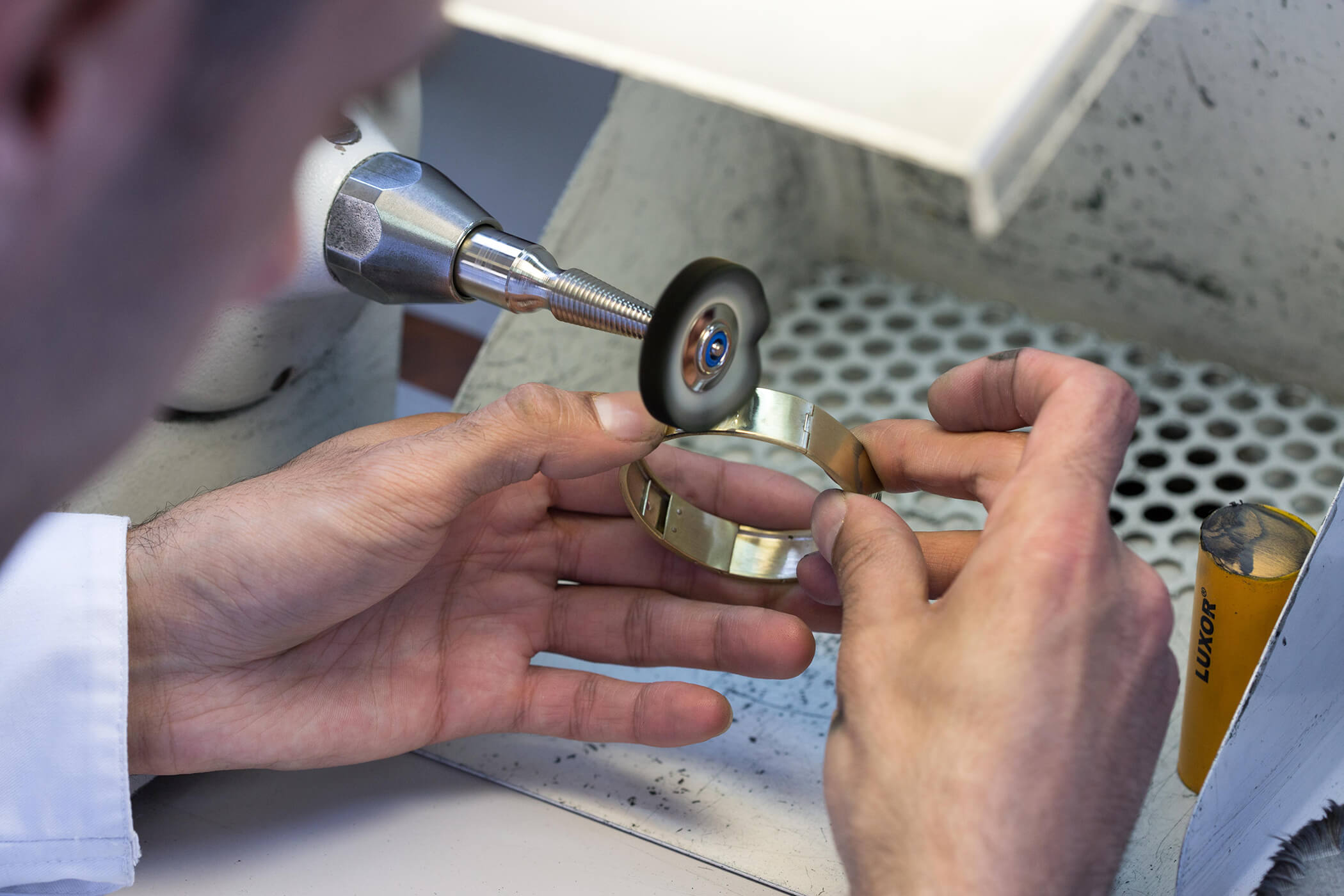 Objectives

This training enables participants to become proficient in the various techniques for polishing a jewel. It prepares for the job of polisher.
Jewellery Arts and Techniques CAP – Polishing Option target audience

PREREQUISITES/TARGET AUDIENCE

Be above 16 years of age and have completed lower secondary school.
Have passed the work-study training test.
Have signed a work-study contract with a company in the polishing sector.
Programme
01st YEAR

Executing polishing techniques
Technical volume
Applied art / technical drawing
History of art and jewellery
02nd YEAR

Executing polishing techniques
Technical volume
Applied art / technical drawing
For non-Baccalaureate holders:

French / History-Geography
Mathematics / Sciences
Discover more

DURATION

2 years, 2 days per week at the training centre.

NEXT SESSIONS – JEWELLERY ARTS AND TECHNIQUES CAP – POLISHING OPTION

September 2021